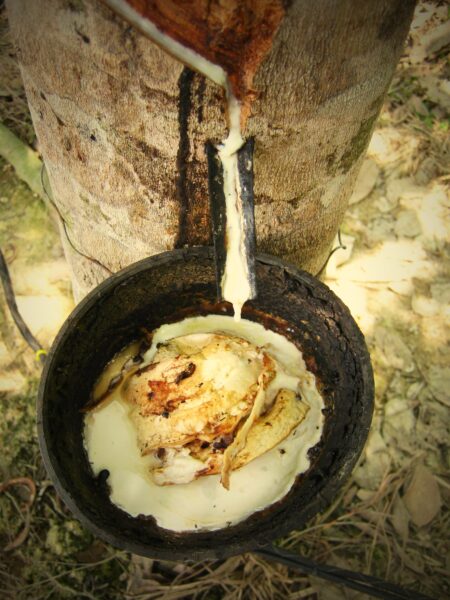 While the past few years have been rough for rubber growers, all around the globe, with fluctuating rubber prices, change in climatic conditions and more. These are things beyond control. However, what are the real problems faced by rubber plantation owners in all the rubber growing countries in the world that can be tackled?
1. High input costs
The cost of the inputs that go into the maintenance of rubber estates and the production of high-quality rubber has been on the rise. Blame it on inflation, and the dearth of skilled labour. Rubber growers face a distress situation because of the inability to control the costs involved in production.
Wages top the list in almost every rubber-growing country in Asia-Pacific and Latin America. The higher the time taken for sheeting and drying, the higher the wages for daily-wage labourers.

Estate input costs are never coming down. The cost of fertilizers and plant protection chemicals add to the cost of production, pushing rubber manufacturers to sell at non-competitive prices.
2 .Inferior quality of rubber sheets
The rubber sheets manufactured using manually-operated rubber rollers don't always cut. In a competitive market that seeks RSS-3 quality sheets, rubber product manufacturers don't prefer poor-quality rubber sheets for their automobile tyres, automobile parts, hoses, footwear and more.
3. Farmgate price is abysmally low
Due to increased manufacturing costs involved in tapping and production of rubber sheets, the profits earned by rubber estate owners and farmers are substantially low. This is also due to the lack of village-level processing centres to support the ecosystem. 
4. The high cost of post-harvest processing of field latex
From coagulation of field latex to sheeting and drying, the costs involved in the post-harvest processing of field latex are high. This is mostly because of the high dependence on labourers and slow drying processes. These costs eat into the profits earned by farmers ).
5. The dearth of skilled labour